Charleston Killer Apprehended, French Citizens Warned About Being Offensive: P.M. Links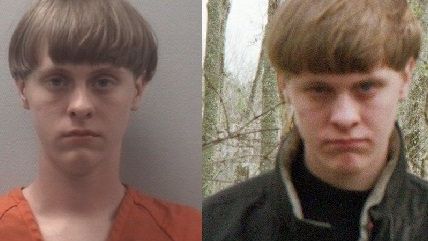 Authorities arrested Dylann Roof, the alleged perpetrator of a mass shooting at a historically black Charleston church.

The victims have been identified.
Loretta Lynch, who was formally installed as U.S. Attorney General today, will investigate the shooting as a hate crime.
Here come the usual gun control arguments.
France warns citizens about making inappropriate jokes while abroad in the U.S.
Inmate population at Rikers dips below 10,000 for first time in decades.
How to create more campus rape victims.
Supreme Court okays Texas ban on specialty Confederate license plates.
Follow Reason on Twitter, and like us on Facebook. You can also get the top stories mailed to you—sign up here.