Pension Reform on the Ballot Next Year in California
Initiative backers release details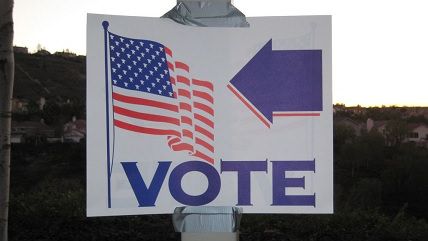 (Meringue Bake Shop/flickr)
California's pension-reform movement is back, as reformers on Thursday announced the long-awaited details of a statewide ballot initiative targeted for the November 2016 ballot. The measure, one of its main backers said, will cut the "Gordian Knot" that has halted reform—in particular, the tangle of court cases that has made it nearly impossible to control benefit costs.
In the legend, the King of Phrygia tied a complicated knot and prophesied that the one person who could undo it would rule Asia. Alexander the Great glared at the entangled mess and, unexpectedly, whacked through it with his sword. The "Gordian Knot" refers now to complex situations that can only be fixed with an unconventional approach.
Pension reformers have tried many conventional approaches, but they've been stymied by an intractable legal problem called the "California Rule"—court interpretations that forbid any reduction in benefits for current employees, even on a going-forward basis. And they've been stymied by a Legislature that – after passing modest reform in 2012—declared the mission accomplished and moved on to other things.
Reformers have backed statewide initiatives before. But titles and summaries issued by the attorney general have been criticized as biased. Voters who sign petitions tend only to read those short descriptions, so biased ones can be the death knell. Reformers even attempted a county-by-county approach, but the first test case, in Ventura County, was kept off the ballot by a judge.
Instead of trying to directly address the legal and constitutional tangle, this group—led by former San Diego councilman Carl DeMaio, a Republican, and former San Jose Mayor Chuck Reed, a Democrat—has decided to try something different, simple and obvious. You can get the gist of it by the title its supporters have given the initiative: "The Voter Empowerment Act." Basically, the measure would subject many types of pension enhancements to a vote of the people. It applies mostly to new hires—and to every local, regional or state government entity.
Specifically, it would require voter approval if an agency creates a new defined-benefit retirement plan for new employees (hired in 2019 and beyond). It would also require a vote for any hike in pension benefits for existing employees. It also would require a vote if any government employer pays more than half of the cost of the pension benefits for new employees. The language refers to "total" cost. Currently, agencies divvy up costs with employees by looking only at the "normal" costs of those benefits. That leaves out the large unfunded portion of them.
The initiative takes aim at the "California Rule," but in a backdoor way. Section 23 (a) adds this wording to the Constitution: "Voters have the right to use the power of initiative or referendum … to determine the amount of and manner in which compensation and retirement benefits are provided to employees of a government employer." That might let voters pass initiatives allowing future benefits of current employees to be pared back.
One union coalition shot back with a preview of the type of campaign we can expect if reformers gather the necessary 585,000 signatures to qualify it for the ballot. "This is yet another destined-to-fail attempt to eliminate the retirement security of teachers, firefighters, school bus drivers and other public employees they have earned and agreed to in good faith at the bargaining table," said Dave Low, chairman of Californians for Retirement Security.
The reform side will focus on the voter empowerment angle. "How do you argue against people having the final say on deals made by politicians?" asked DeMaio. And how do you argue against the numbers? A new study by Chicago-based Truth In Accounting "found that California did not report 74 percent, or $111 billion, of the state's retirement debt on its balance sheets" because "the state government uses outdated accounting methods."
Has this group figured out how to make pensions more sustainable? We'll see. But they won't be the first reformers in California to try to untangle a legal and political knot by giving more powers to the state's voters.