Dems Turn Against Obama on Trade Deal, Iowa Straw Poll Dead, NAACP Supports Dolezal: P.M. Links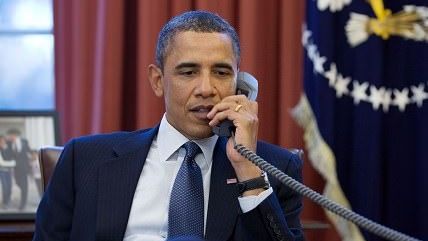 White House

Everything's a big mess with the trade deal. House Democrats, including House Minority Leader Nancy Pelosi (D-Calif.), turned against President Barack Obama and strategically voted against part of the trade deal legislation, preventing it from advancing.

The Iowa Straw Poll, which got huge amounts of media and political attention for no good reason, is dead. Republican candidates for president said they were not going to participate.
Cops in Santa Ana, Calif., are getting national attention for a bust on a medical marijuana shop where video shows them removing surveillance equipment, possibly eating the marijuana edibles, and mocking a woman with a disability.
A National Association for the Advancement of Colored People (NAACP) chapter has put out a statement of support for Rachel Dolezal, accused of passing herself off as African-American, though she's white.
Prosecutors in Virginia have dropped all charges against Martese Johnson, whose inexplicable arrest drew national attention when Alcoholic Beverage Control officers beat him bloody in the process.
A federal judge has signed off on the agreement between the Department of Justice and the City of Cleveland to deal with racial bias and excessive force by its police department.
The conspiracy conviction of a Yemeni man who had been prosecuted in Guantanamo for serving as a publicist for al Qaeda has been tossed out. It turns out that "conspiracy" is not a war crime and therefore he could not be convicted by a military commission.
Follow us on Facebook and Twitter, and don't forget to sign up for Reason's daily updates for more content.