WATCH: How To End Poverty in the South Bronx
Icahn charter schools are helping to change one of the poorest parts of America. Here's how.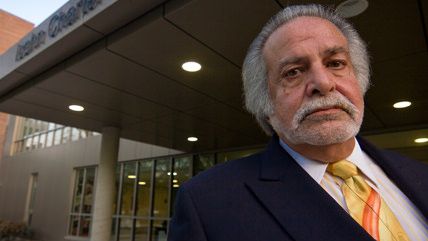 The Icahn Charter School network in the South Bronx has been quietly registering extraordinary test results for years, while nurturing its students in an atmosphere of "unconditional love," as its emotive leader, Jeff Litt, puts it.
"These kids are like my flesh and blood, and I would do anything for them," says Litt, who walks the halls of his schools reminding students with motherly consternation to take off their warm coats, tie their shoes, and not to come to school without socks to avoid blisters.
Though you'll rarely read or hear about, Icahn is the second highest achieving charter network in New York City, after the much larger and more heralded Success Academy. While critics of Success Academy have attributed its remarkably high test scores in part to the excessive pressure they say it puts on kids, those same critics rarely pay attention to Icahn, which has a more relaxed atmosphere and yet also posts exceptionally high test scores.
Litt, 67, spent 33 years working in the traditional public schools before coming to Icahn. He first gained wide attention for turning around a traditional public school called P.S. 67, later renamed Mohegan, which was a disaster when he arrived in 1988. "The walls and the hallways were covered with graffiti and urine," he says, "and it was probably the worst teaching staff in New York City."
Yet, like all the city's public school principals at that time, Litt was granted very little power to make changes at the school. "It was dictated to me what my staffing was going to be, but then I was responsible for the outcomes," says Litt. "I was not allowed to pick a textbook."
Nevertheless, in short order he replaced almost the entire teaching staff, brought in a rigorous new curriculum, and rehabilitated the school building. The remarkable turnaround at P.S. 67 drew national attention. "I wasn't granted permission to make any of the changes that I did," Litt says. "I just did it."