All About Bernie, Everybody vs. Rand, Losing Water: P.M. Links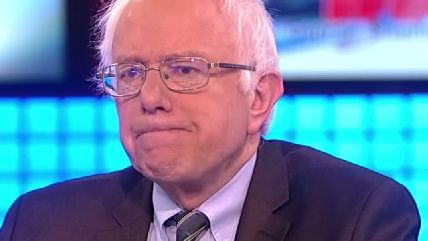 Sen. Bernie Sanders wrote a weird sex essay a long time ago, but who really cares?

Is it just me, or is literally every other Republican out to destroy Sen. Rand Paul for his foreign policy views, even though Paul is obviously right? I know, I know, preaching to the choir, but still. Oh, some links.
A year's supply of water for 500 California households was stolen by "vandals." (Hat tip: Playa Manhattan)
Federal government creating videogame that teaches men not to rape. Thanks for the $579,000, taxpayers.
From Salon: "Why Disney's 'first African princess' is the spirit animal for global white supremacy." Should be compelling.
The latest Aaron Schock stuff.
Some soccer thing.
This new Netflix series Sens8 looks promising.