Harvard's Asian-American Quota Turns Diversity on Its Head
College puts the brakes on rewarding the educational successes of a minority group.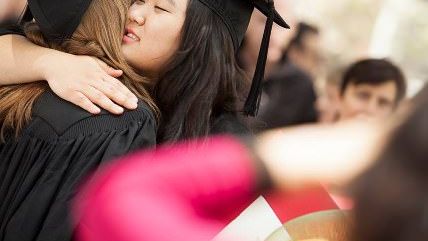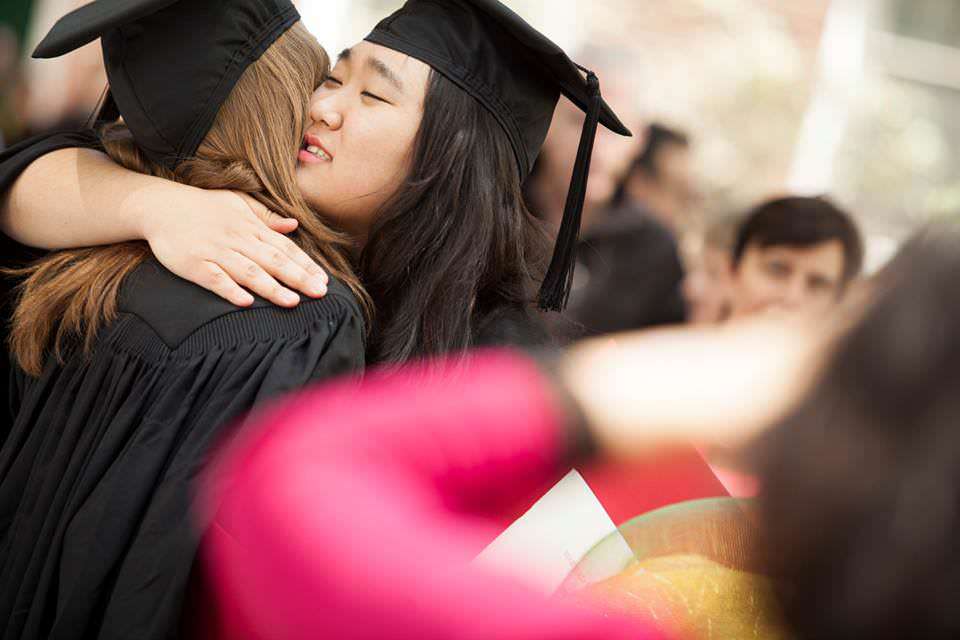 Asian-Americans are one of the nation's most astonishing success stories. In 1960, they accounted for less than 1 percent of the U.S. population but had a rich history of persecution—from the Chinese Exclusion Act of 1882 to the internment of Japanese-Americans during World War II. Back then, no one could have imagined what lay ahead.
Today, nearly 5 percent of Americans have Asian ancestry, tracing to countries from India to Japan. The Pew Research Center reports that they are "the highest-income, best-educated and fastest-growing racial group in the United States."
They are overrepresented in fields like medicine, engineering and computer science. In Silicon Valley, they hold half of the tech jobs. For immigrants once associated with menial or subservient work, the transformation has been titanic.
But some things have stayed the same—such as the representation of Asian-Americans at Harvard, the nation's oldest and most prestigious university. In 1992, they made up 19.1 percent of the undergraduate student body. In 2013, they made up 18 percent.
During the same period, the share of Asian-Americans in the U.S. population rose sharply, and their share in the Harvard applicant pool doubled. About 30 percent of those admitted, by comparison, are "legacies"—students whose notable virtue is carrying the DNA of Harvard grads.
When I arrived in Cambridge for my freshman year in 1972, having grown up in Texas, I had never met an Asian-American. That night, I was sharing a bedroom with one—my roommate, the son of Chinese immigrants, who grew up near Seattle. To me, the relative abundance of Asian-Americans on campus was a surprise.
In the wake of the civil rights movement, this group was thought to contribute to the diverse, cosmopolitan experience the university wanted for its undergraduates. But in the decades since, they apparently have come to be seen more as an obstacle to diversity.
In the interest of full disclosure, I should mention that as an alumnus, I interviewed a few applicants in the past year on behalf of the admissions office, the first time I've done it. This gives me no special insight on the matter.
Today, according to a survey by The Harvard Crimson, Asian-American freshmen had higher SAT scores than any other ethnic group. It's not enough for them to be as good as everyone else: To get in, they have to be considerably better.
The problem seems to be that, in the absence of measures to limit their representation, there would just be too many Asian-Americans. So, from all outward appearances, Harvard has a quota to prevent that unwanted result.
Not all elite universities follow suit. At Caltech, reported Ron Unz in The American Conservative magazine, Asian-Americans are now nearly 40 percent of the student body. Likewise at the University of California, Berkeley, where racial preferences are against state law. At MIT, the figure is 30 percent.
When Harvard President Drew Gilpin Faust met with the editorial board of The Chicago Tribune this month, she refused to discuss the topic, on the grounds that the university is being sued. It is, by two groups arguing that the school has violated the Civil Rights Act of 1964.
But a bank of verbal fog from her chief counsel stresses Harvard's "holistic admissions process," aimed at "the goal of creating a vibrant academic community that exposes students to a wide range of differences: background, ideas, experiences, talents and aspirations."
That statement conjures the familiar stereotype of Asian-American students as narrow, grade-obsessed nerds. In fact, they and their parents have figured out the obvious: If you want to get into an elite school, you'd better have not only excellent grades and SAT scores, but impressive extracurricular achievements.
Rest assured, "well-rounded Asian-American student" is no longer an oxymoron—if it ever was. My roommate, a varsity fencer, was well-rounded enough to win a Rhodes Scholarship.
As the complaint filed by the Coalition of Asian-American Associations noted, a study of UCLA applicants found "no correlation between race and 'personal achievement.'" There is no reason to think these youngsters are any narrower or nerdier than the typical Ivy League aspirant.
Harvard can insist that its stable of admissions wizards has devised a secret formula to yield the ideal student body, and that the stable Asian-American share is just a meaningless oddity. But as Bill Clinton used to say, if you find a turtle on a fence post, you can be sure it didn't get there by accident.