No, Duke Didn't Discipline Prof for Racist Comments. But Its Reaction Was Still Wrong.
'Noxious, offensive, no place in civil discourse'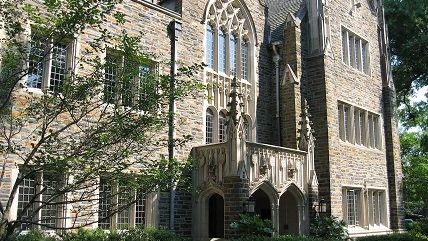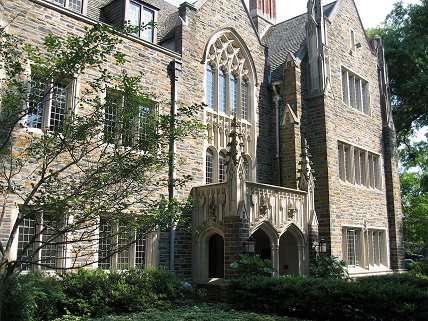 Duke University Political Science Professor Jerry Hough posted racially insensitive comments on a New York Times editorial about the Baltimore riots. In response, the university rebuked him, according to Slate:
"The comments on the website were noxious, offensive and have no place in civil discourse," Michael Schoenfeld, Duke's vice president for public affairs, said in a statement. "Duke University has a deeply-held commitment to inclusiveness grounded in respect for all, and we encourage our community to speak out when they feel that those ideals are challenged or undermined, as they were in this case."
A commitment to "inclusiveness" should not override a commitment to free speech at a university that purports to value an unfettered exchange of ideas. But while the above statement wasn't exactly free-speech-affirming, I'm pleased to report that Duke did not take punitive action against Hough.
Several news outlets—who did not carefully vet this story—ran with a version of this headline: "Duke Professor on Leave After Posting Racially-Charged Comments." (That was Time.)
Hough is on academic leave, but this was pre-planned and began before he posted his comment.
"It's incorrect to say he was placed on leave as a result of this," Keith Lawrence, a spokesperson for Duke, told Reason. "He was already on leave."
The Daily Beast's Kate Briquelet got that part right, but considered Hough's comments to be just the latest in a string of racially charged incidents on campus. She listed the recent occurrence of a noose being hung from a tree as another such incident. But the noose was an accident—an innocent pun gone wrong, according to the perpetrator—not an instance of racial animus.
As for Hough's comments, here is the totality of what he wrote:
This editorial is what is wrong. The Democrats are an alliance of Westchester and Harlem, of Montgomery County and intercity Baltimore. Westchester and Montgomery get a Citigroup asset stimulus policy that triples the market. The blacks get a decline in wages after inflation.

But the blacks get symbolic recognition in an utterly incompetent mayor who handled this so badly from beginning to end that her resignation would be demanded if she were white. The blacks get awful editorials like this that tell them to feel sorry for themselves.

In 1965 the Asians were discriminated against as least as badly as blacks. That was reflected in the word "colored." The racism against what even Eleanor Roosevelt called the yellow races was at least as bad.

So where are the editorials that say racism doomed the Asian-Americans. They didn't feel sorry for themselves, but worked doubly hard.

I am a professor at Duke University. Every Asian student has a very simple old American first name that symbolizes their desire for integration. Virtually every black has a strange new name that symbolizes their lack of desire for integration. The amount of Asian-white dating is enormous and so surely will be the intermarriage. Black-white dating is almost non-existemt because of the ostracism by blacks of anyone who dates a white.

It was appropriate that a Chinese design won the competition for the Martin Luther King state. King helped them overcome. The blacks followed Malcolm X.
These are gross, nonsensical statements (Asian names are better geared for integration than black names? What?). But to say that they have "no place in civil discourse" is going too far. Is hearing, contemplating, and rejecting his claims not a worthy exercise for university students?