The World Is Growing Less Hostile to Gays
International group documents drop in anti-gay laws.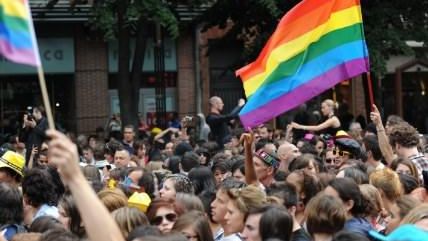 (Guillaume Paumier / photo on flickr)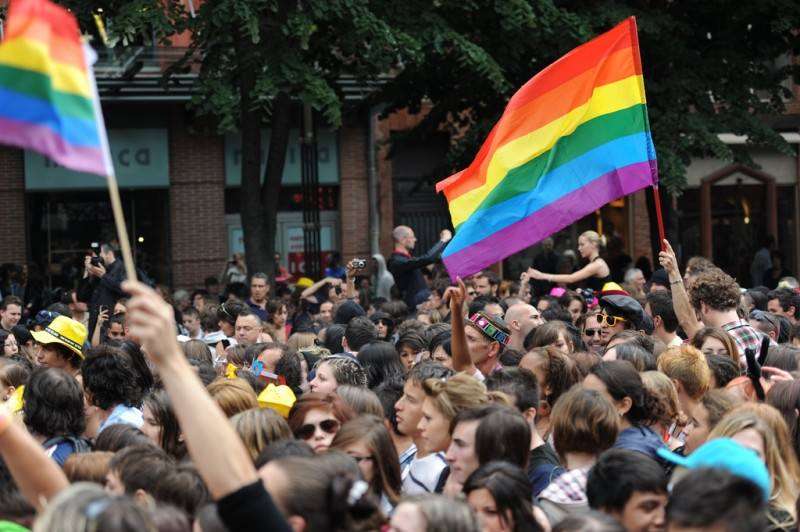 The dire treatment of gay and transgender people in African and Middle Eastern countries and Russia may get a lot of attention, but the fact is government oppression of these folks is actually on the decline across the world.
So notes the International Lesbian, Gay, Bisexual, Trans and Intersex Association (ILGA), an umbrella group for more than 1,000 like-minded organizations across the world. They've just released the "2015 State-Sponsored Homophobia Report," which is kind of a diplomatic way of describing countries that still have laws criminalizing homosexual behavior on the books.
But that number is dropping, they note. That's the big news from the report. They've been doing these reports for a decade and during that time they've seen the number of countries that criminalized consensual gay sex drop from 92 to 76 (the latest to join the decriminalization club are Mozambique and Palau, if you're planning a vacation).
Eight countries demand the death penalty of homosexual behavior, but only five are known to actually implement it: Mauritania, Sudan, Iran, Saudi Arabia (our allies!), and Yemen. Pakistan, Afghanistan and Qatar have such laws on the books, but ILGA says they are not actually implemented. They do note, however, that regardless of the actual law, militias and leaders of ISIS-held territories in Iraq (and elsewhere) are executing gay people.
Russia has received a lot of bad publicity from the West for its anti-gay turn, having criminalized pro-gay "propaganda" (meaning just about anything pro-gay), but it hasn't caught on. Only three other countries have taken a similar turn. ILGA notes that several other countries are considering similar laws, so it does have the potential to spread.
The full report on the state of anti-gay legislation (and gay marriage recognition) across the world can be viewed here. ILGA also has a map here highlighting the state of these laws across the world for easy viewing. It's remarkable how much has changed, but obviously there is real danger still in parts of the world.