House Looking Into FOIA Complaints, Saudis Hit Yemen Ahead of Ceasefire, Picasso Breaks World Record at Auction: A.M. Links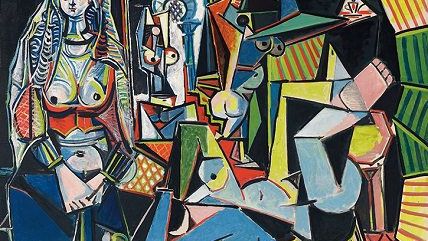 Picasso

The House Oversight Committee is asking public interest groups to share their complaints about the Freedom of Information Act process to obtain information from the federal government.

Saudi Arabia conducted an air strike against what it said were arms depots in Yemen ahead of a ceasefire by which it promised to abide. The White House denies that the withdrawal of four out of six Gulf leaders, including the Saudi king, from a Camp David summit on security issues in the region planned for next week was a snub of President Obama. Saudi Arabia has, so far, remained untouched by hostilities in which it's participating in Yemen.
France's President Francois Hollande visited Cuba and called for an end to the U.S. embargo against the country.
Cody Wilson and the Second Amendment Foundation are suing the State Department for shutting down his company Defense Distributed for offering files to print a 3D gun under a law aimed at international arms traffickers. Wilson's lawyers argue the department's actions constitute prior restraint of free speech.
The National Football League suspended New England Patriots quarterback Tom Brady for four games without pay for not "fully cooperating" with the NFL's investigation into deflated footballs the Patriots used in last season's AFC Championship game against the Indianapolis Colts. The Patriots were also fined $1 million and two employees who handle footballs at Foxborough
"Les femmes d'Alger," an original Picasso, fetched a world record $179 million at auction at Christie's.
Follow Reason on Twitter, and like us on Facebook. You can also get the top stories mailed to you—sign up here.