Aide to Kamala Harris Running 'Rogue' Police Agency, Pentagon Employees Used Credit Cards to Hire Escorts, One Direction Is Fighting: P.M. Links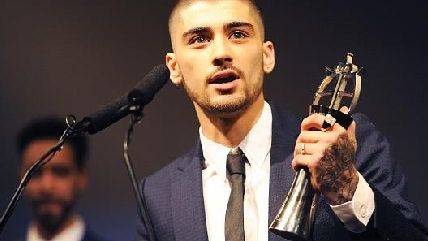 Zayn Malik / Facebook

This story is too weird to even attempt to explain, so I'll just quote The Los Angeles Times: "An aide to state Atty. Gen. Kamala D. Harris and two others are accused of operating a rogue police force that claimed to exist for more than 3,000 years and have jurisdiction in 33 states and Mexico, authorities said Tuesday."

Audit: Pentagon employees used government-issued credit cards for gambling, escorts.
Sens. Rand Paul and Ted Cruz were the only Senate Republicans to vote against the budget.
"Harrison Bergeron" wasn't supposed to be a how-to manual.
Arguments over Black Widow and sexism are ongoing.
One Direction's Louis Tomlinson fought with ex-bandmate Zayn Malik over Twitter. Unimportant to you, but world-ending for your teenage daughter.
Megyn Kelly owned Richard Fowler in a debate about free speech.
Also, CNN's Chris Cuomo got the First Amendment really wrong earlier today, as I explained.
Reform teen sexting laws!
Follow us on Facebook and Twitter, and don't forget to sign up for Reason's daily updates for more content.