A.M. Links: Gunmen Attack Mohammed Cartoon Event in Texas, Ben Carson Running for President, Mayweather Defeats Pacquiao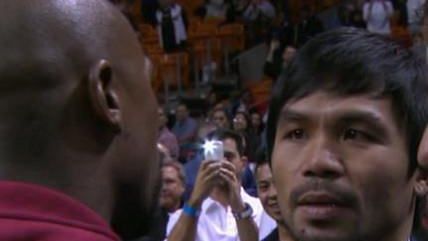 screengrab

Two gunmen who attacked a Muhammad Art Exhibit and Cartoon Contest in Texas that featured Dutch politician Geert Wilders were shot and killed by police.

Neurosurgeon Ben Carson announced last night he would run for the Republican nomination for president.
The 10pm curfew in Baltimore was lifted this weekend as the National Guard plans its exit from the city.
Ethiopian Israelis protested in Tel Aviv against police brutality and racism, with cops and protesters clashing after a video appearing to show police beating an Ethiopian Israeli in an army uniform went viral.
Floyd Mayweather defeated Manny Pacquiao by unanimous decision Saturday night to extend his record to 48-0 in a boxing match that brought in more than $300 million in revenue.
Star Trek actress Grace Lee Whitney died this weekend aged 85.
Follow Reason on Twitter, and like us on Facebook. You can also get the top stories mailed to you—sign up here.