Teddy Bears vs. the State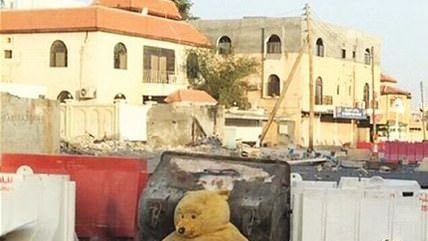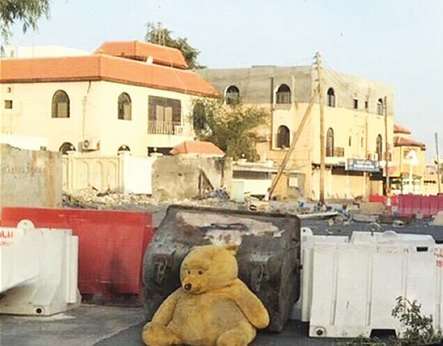 The Arab Spring came to Bahrain on February 14, 2011, with a wave of peaceful protests that prompted the petro-state to declare martial law. The crackdown stopped the demonstrators from bringing down the monarchy, but the movement for a freer Bahrain wasn't squelched entirely. Each year since 2011, dissidents have marked the anniversary with more civil disobedience.
This year they decided to combine their annual rebellion with the other special occasion that falls on February 14. And so on Valentine's Day 2015, the teddy bear became the mascot of the revolution.
Global Voices Online, a website that combines original reporting with translations from the international press, has posted photos of the results. In one picture, gas wafts past a protester carrying a bear bigger than a child. In another, villagers have erected a concrete barricade guarded by Winnie the Pooh. One photo shows not a bear but a gigantic stuffed gorilla. With a furtive look on its face, it sits before a forbidding pile of rubble.
In a police state, even a teddy-bear revolution has casualties. After those pictures of stuffed animals in hostile places, the Global Voices story offers images of demonstrators' gunshot wounds.
Jesse Walker (jwalker@reason.com) is books editor of reason.
This article originally appeared in print under the headline "Teddy Bears vs. the State".