Jury Rules
Leaker convicted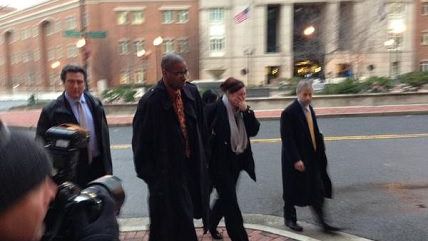 Former CIA officer Jeffrey Sterling has been convicted of leaking secret details of "Operation Merlin," a mission by the agency to frustrate Iran's nuclear ambitions. The U.S. District Court verdict came in January, nearly a decade after New York Times journalist James Risen reported on the operation, which he saw as botched, in his 2006 book State of War: The Secret History of the CIA and the Bush Administration.
For years, the government tried to force Risen to disclose the source of his information. In 2013 an appeals court ruled he would have to testify in the trial against Sterling. But Risen made it clear that he would not talk, even if it meant going to jail for contempt of court. Attorney General Eric Holder ultimately said he would not punish reporters for doing their jobs, and so prosecutors chose not to call Risen to the stand. There was evidence the two men had communicated extensively but no proof that classified information was ever shared.
It didn't matter. The jury convicted Sterling—who was fired from the CIA in 2002 after filing an unsuccessful discrimination complaint against the agency—of all nine counts under the Espionage Act.
This article originally appeared in print under the headline "Jury Rules".