Faux Fixes
Justice reform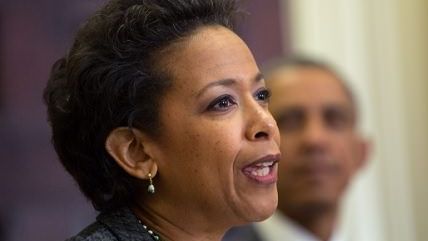 Two and a half years after raiding their bank account and seizing $446,000, the federal government agreed to return that money to Bi-County Distributors Inc., a small candy and snack distributor in Long Island owned by two brothers, Richard and Mitch Hirsch. The settlement was signed off on by Loretta Lynch, the U.S. attorney for eastern New York, shortly after her nomination to the post of attorney general by President Obama and three months after the public interest law firm the Institute for Justice took on the case.
The feds seized the company's money under laws that prohibit purposefully breaking down cash deposits to avoid reporting requirements that kick in at $10,000. As small business owners, the Hirsch brothers made frequent deposits to the company's account.
At her confirmation hearing, Lynch insisted "civil and criminal forfeiture are very important tools" and that forfeitures are "done pursuant to supervision by a court, it is done pursuant to court order, and I believe the protections are there."
Before leaving office, Attorney General Eric Holder instituted a minor change of federal forfeiture policies, limiting "adoption," or the federal government taking over prosecution after local authorities seize property, to cases that involve "public safety concerns" or child pornography. But the change did not affect the Department of Justice's civil and criminal forfeiture practices, nor did it end the Equitable Sharing Program, which lets local authorities seize property under laxer federal guidelines.
Meanwhile, Sen. Rand Paul (R-Ky.) and Rep. Tim Walberg (R-Mich.) have reintroduced a law that might actually make a difference: the Fifth Amendment Integrity Restoration Act, which would impose much tougher limits on federal forfeiture policies.
This article originally appeared in print under the headline "Faux Fixes".