Brickbats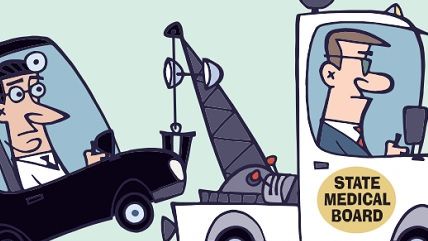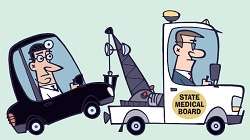 Mississippi's medical licensing board is trying to revoke Dr. Carroll Landrum's license. They say he's incompetent, though they have provided no examples to back up that claim. Landrum thinks they're going after him because he doesn't have an office. He practices out of his car, going to meet patients at their homes or other places convenient for them.
After a brush fire destroyed a bridge to his Kinglake, Australia, property in 2009, Anthony McMahon got tired of waiting for the government to rebuild it. With financial help from a couple of charities, he constructed the bridge himself. Now the government is demanding he pay a $170 annual license fee to use it.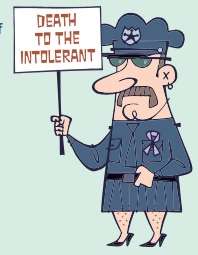 Cincinnati Police Chief Jeffrey Blackwell has apologized to the entire police force for comments in the latest issue of a monthly newsletter published by the department's lesbian, gay, bisexual, and transgender liaison officer. The newsletter contained an excerpt from The Huffington Post asserting that anyone who tithes to a religion that "denies transgender identities" is "bankrolling the slaughter of innocents."
The Ecuadoran government is using U.S. law to silence its critics. The regime is filing complaints under the Digital Millennium Copyright Act, claiming that posts critical of the government violate copyrights. Websites hosting the material must automatically take it down. Those who posted the material are generally able to get it reinstated, but that takes time and effort.
Churchill Academy in North Somerset, England, placed 13-year-old Stan Lock in isolation from other students after he shaved his head for charity. Officials said his shaved head does not meet the school's dress and grooming code.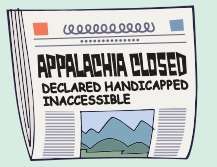 Officials in Charlotte-Mecklenburg County, North Carolina, received a complaint that an entrance to Romare Bearden Park wasn't handicapped accessible. So they used benches to block it.
When Steven Patterson found two baby eagles that had been blown out of a tree, he took them to a wildlife rehabilitation center. One has recovered and been released into the wild; the other is still healing. The county prosecutor responded by charging Patterson with the crime of "interfering with wildlife."
Three students at the University of California, Davis, placed a community refrigerator on their lawn and invited neighbors to use it. At the end of the first month, people were sharing not only food but books as well. Then the Yolo County health department stepped in, deemed the fridge an unregulated food facility, and shut it down.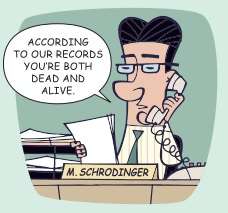 Siegfried Meinstein has been dead since April, and he's not happy about it. The Internal Revenue Service declared Meinstein deceased last year when he tried to file his taxes, and despite his best efforts, the agency refuses to acknowledge he's still alive. The IRS blames the problem on the Social Security Administration, which mistakenly declares about 1,000 people dead every month. But that agency refuses to take the blame for this one, saying it has always shown Meinstein as alive.
Charles Oliver
This article originally appeared in print under the headline "Brickbats".