Baltimore Cops Make Their Case to Prosecutor, Surveillance Restrictions Pass House Committee, Lois Lerner's Emails Retrieved: P.M. Links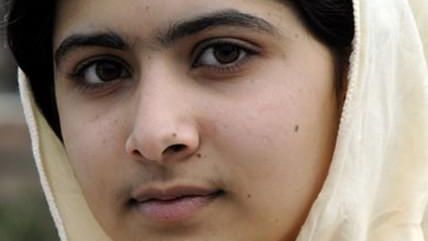 Russell Watkins/Department for International Development

Baltimore police handed a prosecutor the results of their own investigation into the death of Freddie Gray while he was in their custody. I think we're all in for a nickel ride.

The USA Freedom Act, a somewhat watered-down effort to rein-in domestic surveillance conducted under the Patriot Act, passed the House Judiciary Committee on its way to an uncertain fate.
Lois Lerner's long-sought emails are not so lost after all. The Treasury Department's Inspector General for Tax Administration recovered thousands of them. Maybe the IRS should have contracted with Hillary for storage.
And speaking of the presidential wannabe… Past and potential Clinton donors are getting cold feet about opening their checkbooks because of very public revelations of financial shenanigans.
In other tax news, the IRS won't tell people in whose names fraudulent returns were filed exactly what info the scam artists stole. It's concerned about privacy, you see…
In Pakistan, ten militants were convicted and imprisoned for the attempted assassination of teenager Malala Yousafzai, who was targeted for advocating that girls should be taught how to read and other dangerous stuff.
Follow Reason on Twitter, and like us on Facebook. You can also get the top stories mailed to you—sign up here.