Iran Reportedly Seizes U.S. Merchant Ship
Pentagon confirms merchant ship was boarded but says no American sailors were on board.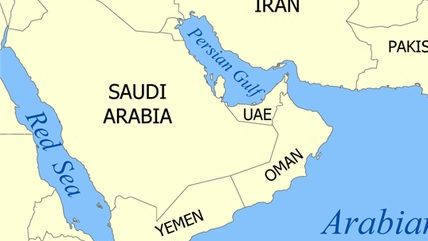 (Norman Einstein/Wikipedia)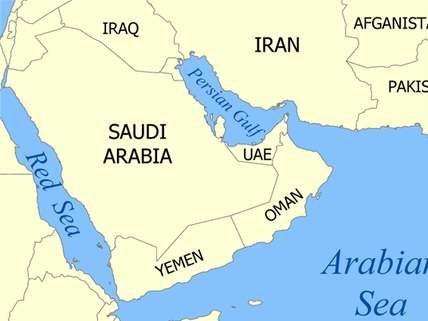 Al-Arabiya, a Saudi government-owned news network, has reported that a U.S. cargo ship carrying up to 34 Americans was seized by Iranian forces in the Strait of Hormuz.
The Pentagon confirmed a merchant ship was seized but denied any U.S. citizens were aboard. Via Reuters:
A Pentagon spokesman said Iranian forces had boarded a Marshall Island-flagged vessel, the MV Maersk Tigris, in the Gulf. He said the boarding occurred after Iranian patrol boats fired shots across the vessel's bow and ordered it deeper into Iranian waters.

The ship had no U.S. citizens aboard, the spokesman said, contradicting Al-Arabiya's report which said there were 34 U.S. sailors on board. He said it was traveling through the Strait of Hormuz when the incident occurred.
Earlier this month, the U.S. deployed the USS Theodore Roosevelt off the coast of Yemen to intercept Iranian weapons possibly headed to Yemeni rebels. On Friday, tensions appeared to ease as the U.S. and Iran pulled some ships back.
Iran has previously threatened to shut down the Strait of Hormuz, about 24 miles at its narrowest point, which connects the Persian Gulf to the Arabian Sea, as a response to Western sanctions. The strait is located north of Yemen, which borders the Red Sea and the Arabian Sea.