Is Free Speech Under Attack in America?
Matt Welch on the obstacles facing the First Amendment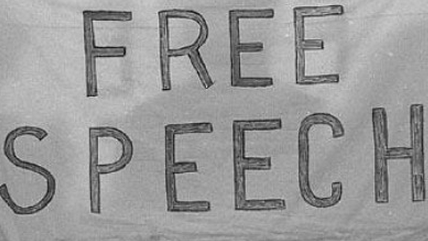 "Is Free Speech Under Attack in America?"
Original release date was April 24, 2015 and original writeup is below.
"At some point it is inherently ridiculous when you can't laugh at Neil Patrick Harris making jokes on the Academy Awards," says Matt Welch, Reason Editor in Chief. At Reason Weekend 2015, the annual donor event for the nonprofit that publishes this website, Welch discussed how today's society, full of trigger warnings and a sensitivity to opposing ideas, has lead to a watered down approach to the First Amendment.

"It's not fun when you're walking around policing jokes all day long, it's not an attractive pose to people," continues Welch.

About 30 minutes.

Camera by Paul Detrick and Zach Weissmueller. Edited by Amanda Winkler.