Movie Reviews: Nirvana Roars Again in Kurt Cobain: Montage of Heck
Also: MST3K vets lower the boom on The Room.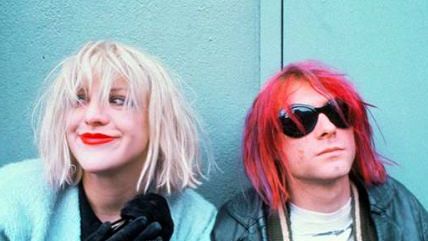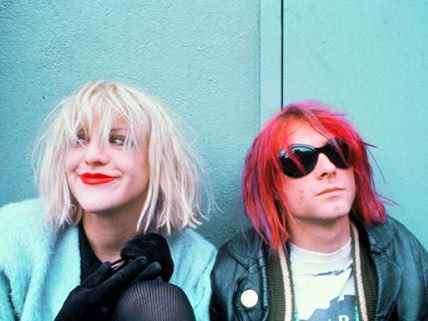 How many people can there be, Nirvana fans or not, who don't know at least a part of the Kurt Cobain story by now? The troubled kid, the killer band, the fame, the ambivalence, the shotgun, the end? Brett Morgen's Kurt Cobain: Montage of Heck tells this tale one more time, but in a sleek new way, without the usual documentary signposts. Drummer Dave Grohl simply appears on the scene, unheralded by date or name. Pat Smear arrives. Courtney Love barrels in. Scribbled on a note we see only a phone number for Geffen Records, which would become the band's big-time home. A resolute impressionism prevails.
What's really new about this powerful film, assembled over the course of eight years, is the way that it conjures Cobain's full presence—his conflicting dreams and resentments, loves and fears. He seems to stand (and leap and fall and crawl) before us, and it's a mesmerizing sight.
Director Brett Morgen (The Kid Stays in the Picture) says that Love gave him unhampered access to a trove of previously unseen home movies, handwritten journals, drawings, voice recordings and work tapes (one of them a hallucinatory sound-collage that Cobain titled "Montage of Heck"). There's grainy, exciting footage of early rehearsals, sound checks and concerts, and the music comes roaring off the screen. Morgen also made the risky decision to illustrate some of the audio material with animated sequences (most strikingly over Cobain's recounting of an early suicide attempt). These passages, created by artists Hisko Hulsing and Stefan Nadelman, have a supple graphic-novel expertise that meshes beautifully with the stories we're hearing. They're a small triumph in themselves.
The course of Cobain's short life was famously prefigured by his unhappy childhood. We see him as a baby in the late 1960s, then as a little kid banging on drums and toy pianos, and soon discovering the joys of punk rock and pot (the beginning of his self-medication for the gastric pain that plagued him throughout his life). At the age of nine he is unmoored by his parents' divorce and subsequent rejection of their son (they farmed him out to relatives). This dismissal planted a seed of anger in Cobain that sprouted intermittently throughout his life. "If he ever felt humiliated," says bassist Krist Novoselic, now balding and contemplative, "then you'd see the rage come out." (Unfortunately missing from the film is commentary by Grohl, whose schedule precluded his sitting for an interview until after the picture was locked—an unfortunate muffed connection that could be rectified on a future DVD.)
At home with Love and their baby daughter, Frances Bean (one of the film's producers), Cobain is a different man, doting and affectionate even when he appears to be on the verge of a heroin nod ("I'm not on drugs, I'm tired," he insists). And Love, often reviled as "the most hated woman in America" (as she acknowledges at one point), comes across as an abrasive but entertaining eccentric. She isn't whitewashed, though, even by herself. In one latter-day interview, she admits a passing temptation to cheat on the adoring Cobain (she didn't), and says that he sensed it: "He took 66 Rohypnols and went into a coma."
Morgen is admirably generous in allotting space for the music Cobain made with Nirvana, allowing much of it to play out at length. There's a lot of it, too, ranging from familiar tracks ("Lithium," "Smells Like Teen Spirit," selections from the famous MTV Unplugged performance, taped very near the end), to fascinating obscurities like Cobain's solo home recording of the Beatles' "And I Love Her." The music still resounds, undimmed by age—it has lost none of its bite and its furious impact. Unlike its bedeviled creator, it's very much alive.
(Kurt Cobain: Montage of Heck opens in some theaters this weekend. It debuts on HBO on May 4.)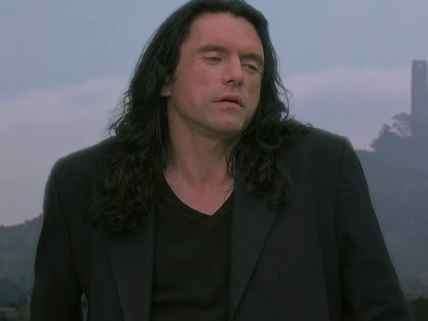 The Room
In the pantheon of shitty movies, Tommy Wiseau's The Room has risen to preeminence. The picture is an unforgettable collision of demented ambition and utter incompetence, and 12 years after its initial release, it now sustains a cult that gathers at midnight screenings to jeer and howl at the picture's seamless absurdity.
The Room would have been a perfect object of derision on Mystery Science Theater 3000. Unfortunately, that beloved Z-movie cable series went off the air in 1999, four years before Wiseau's masterwork lurched onto the scene. But three members of the MST3K crew—Mike Nelson, Kevin Murphy, and Bill Corbett—still do business as a company called RiffTrax, selling pre-recorded commentaries to be played in tandem with bad movies that you have to rent yourself. And last week, as part of the Tribeca Film Festival in New York, they took over a downtown theatre for a live skewering of The Room that was entirely MST-worthy. On May 6, they'll be repeating this demolition and beaming it out to 650 theatres around the country. This is worth noting.
A key element of the truly bad movie is a complete ignorance of its manifest awfulness. Pictures like Sharknado and Zombeavers are bad, it's true, but intentionally so, which kills the fun—the on-the-nose titles eliminate the need to actually see the films. On the other hand, an unintentionally dreadful movie like Manos: The Hands of Fate—a MST3K classic—can only be endured in conjunction with rude robot wisecracks. Seen in unenhanced form, it's excruciatingly dull.
What puts The Room in a class of its own is its overabundant idiocy. While you're still gasping at one of the film's moronic lines or vagrant plot knots, another one rises up to smack you in the head. The acting is deplorable, the story barely worthy of the name, the impoverished sets a celebration of what-the-hell. Wiseau, a strange-looking man who wrote, directed and produced this thing, gives himself a couple of sex scenes that provoke real horror. (Contemplating his lumpy, shirtless torso, one of the MST lads wondered if it was made out of Madonna's arms.)
The Room can be enjoyed, after a fashion, on its own. But Nelson, Murphy, and Corbett bring it down to a jaw-dropping new level. Tickets for their May 6 evisceration can be purchased at the RiffTrax Website.