A.M. Links: Mitt Romney Says Clinton Uranium Affair Looks Like Bribery, Saudi Airstrikes in Yemen Continue, New York Mets Look for 12th Straight Win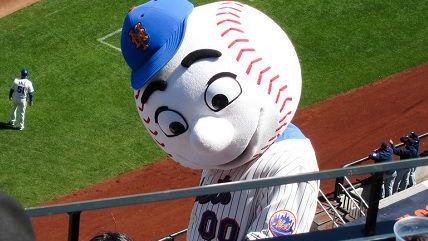 justin.parmelee/flickr

Mitt Romney said the donation from a uranium company to the Clinton Foundation at around the same time Hillary Clinton approved a uranium sale involving the company when she was secretary of state looked like bribery.

Today is Armenian genocide remembrance day. Turkey's president, Recep Erdogan, says his country's ancestors never engaged in genocide. Never?
Saudi Arabia conducted more airstrikes in Yemen despite United Nations-sponsored talks being preconditioned on a stop to Saudi Arabia's bombing campaign.
Al Shabaab took responsibility for the assassination of a senior Somali military official in Mogadishu this week.
A group of Native American extras and cultural advisors reportedly walked off the set of Adam Sandler's new Netflix movie, The Ridiculous Six, over jokes they perceived as racist and sexist.
A new book about Peter Bagge collects 26 years worth of interviews with the cartoonist and Reason contributing editor.
The New York Mets go to Yankee Stadium for their first interleague game of the season, looking for a franchise record 12th consecutive win.
Follow Reason on Twitter, and like us on Facebook. You can also get the top stories mailed to you—sign up here.