Ira Stoll on the Left's Bogus Attack on the Apple Watch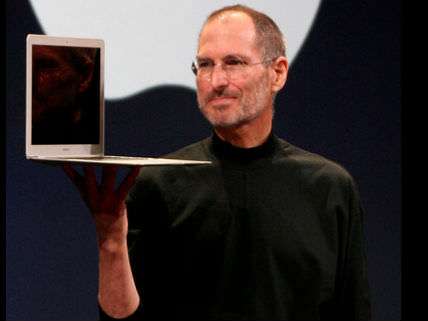 The Apple watch goes on sale Friday, and, just in time, the left is preparing a new assault on the world's most-admired company. The signal came in The New Yorker magazine, a publication that embodies elite left-wing political sensibilities and one that has also happily accepted its share of Apple advertising dollars over the years. It came in a New Yorker article written by a professor at Harvard University, an institution that rivals The New Yorker as an elite left-wing flagship and that has also sold its share of Apple products over the years.
The key passage in the New Yorker article went like this: "The iPhone exists, as Mariana Mazzucato demonstrated in her 2013 book 'The Entrepreneurial State,' because various branches of the U.S. government provided research assistance that resulted in several key technological developments, including G.P.S., multi-touch screens, L.C.D. displays, lithium-ion batteries, and cellular networks."
What a breathtaking claim. By this analysis, writes Ira Stoll, Apple's success isn't the result of Steve Jobs's brilliance or Apple executive Jonathan Ive's design savvy or international trade. It's the product of the U.S. government.