Not Every Gay Political Issue Is Connected to Every Other Gay Political Issue
A comparison between a Senate vote and Indiana's controversy is more baffling than enlightening.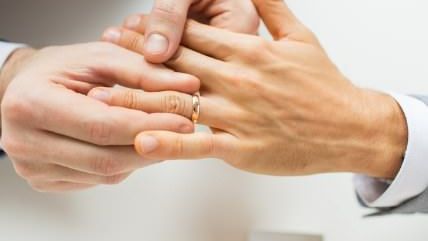 (Dolgachov | Dreamstime.com)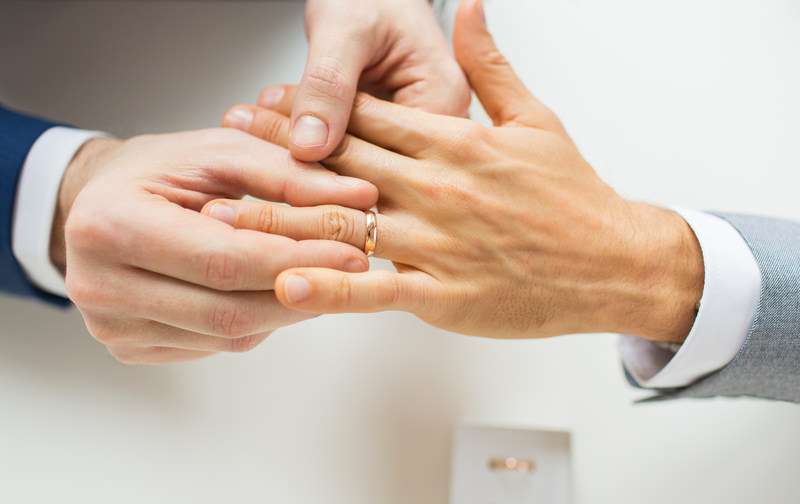 Note to Politico: Just because "Issue A" is about gay politics doesn't mean it bears any sort of relationship to an "Issue B" that is also about gay politics.
It's worth a mention because Rachael Bade's approach to reporting on a Senate procedural vote was so utterly confusing and baffling that it took several reads to even figure out the comparison she was trying to make:
Senate Republicans, it seems, want nothing to do with Mike Pence on gay rights.

In a surprise procedural vote Monday night, the GOP-controlled Senate backed a pitch to give gay married couples equal access to certain entitlements and constitutional protections — suggesting Republicans want to stay away from the same-sex drama plaguing the Indiana governor.

The chamber gave voice vote approval — without a single conservative objection or request for a roll-call vote — to a motion that would asked budget conferees, currently hashing out a deal with the House, to add language to the deal ensuring "all legally married same-sex spouses have equal access to the Social Security and veterans' benefits they have earned and receive equal treatment under the law pursuant to the Constitution."
What do Social Security and veterans' benefits have to do with Indiana's Religious Freedom Restoration Act, which is about whether citizens can use religious beliefs as a reason to be exempted from following certain laws and concerns of whether it allows for discrimination against gay people? Absolutely nothing, but it was the latest gay politics blow up, so obviously they have to be connected somehow. (When I first read this I thought from the first couple of paragraphs it was about Indiana's state Senate and was really, really confused).
Bade's argument is essentially that the backlash in Indiana is causing Senate Republicans to keep their mouths shut to avoid controversy, but we're talking about a voice vote connected to budget negotiations, and hardly anybody is paying attention to it at all.
Bade notes that the Senate already previously voted in favor of the provision weeks ago and lists all the Republicans who went on the record in support. That also means all the Republicans who opposed the provision are already on the record, so keeping their mouths shut now doesn't actually mean anything at all. They are not avoiding attention. They've already made their positions clear, by name, and were in the minority.
Bade seems to think the actual wording won't make it into the final budget because of Republicans in the House, but doesn't the Supreme Court's ruling in United States v. Windsor require that the federal government do exactly what the motion says anyway? Kind of, sort of. Reading the press release from the amendment's sponsor, Sen Ben Schatz (D-Hawaii), actually casts better light on what he's trying to accomplish than the news reports about it. There are problems with some federal benefits for legally married same-sex couples who move to states that do not recognize same-sex marriages. He's trying to fix that gap.
His amendment calls for legislators to "affirm the need to for legislation to ensure that all legally married same-sex spouses have equal access to the Social Security and veterans' benefits they have earned." It is not binding.
The Supreme Court could render the entire debate moot by the end of June anyway, when they rule whether bans on same-sex marriage are violations of the 14th Amendment.