Anti-Immigrant Mob Kills At Least 5 in South Africa
President condemns violence, xenophobia, says he understands concerns about more shops being run by "foreign nationals"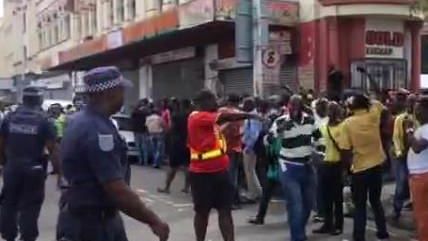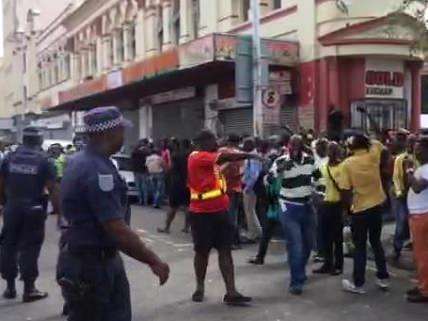 Anti-immigrant violence in South Africa, via CNN:
Thousands of people have sought refuge in temporary shelters in South Africa after mobs with machetes attacked immigrants in the city of Durban, leaving at least five people dead, an aid group said Thursday.

Heavily armed police have scrambled to stop clashes this week after local residents accused immigrants from other African nations of taking their jobs.
The president of South Africa, Jacob Zuma, insists that despite the violence, not the first against immigrants seen in the country in recent years, South Africans are not "generally xenophobic." He blamed the violence on "criminal elements" that "take advantage of the concerns of citizens to sow mayhem and destruction." Zuma, a member of the African National Congress that has been the ruling party in South Africa since democratic elections began in 1994, said he was sympathetic to those concerns. Via The Mail & Guardian:
"These include complaints about illegal and undocumented immigrants in the country, the increase in the number of shops or small businesses that have been taken over by foreign nationals and also perceptions that foreign nationals commit or perpetrate crime. We wish to emphasise that while some foreign nationals have been arrested for various crimes, it is misleading and wrong to label or regard all foreign nationals as being involved in crime in the country," said Zuma.
The distinction between illegal and undocumented may have to do with those who came into the country illegally and those with papers, of which South Africa has many, that have expired. A number for the population of illegal or undocumented immigrants in South Africa is hard to come by. Government statistics say 1 million. In a 2009 report the police service quoted "various estimates" of six to eight million. South Africa's immigration policies prohibit "undesirable persons," such as those who "are likely to become a public charge" and fugitives from justice. Most of the illegal or undocumented immigrants in South Africa come from Zimbabwe, where Robert Mugabe has ground the country's economy down to nothing.