Obama Backs Senate Iran Legislation, No DEA Agents Fired for Drug Cartel Prostitution Parties, Dark Matter Mapped: A.M. Links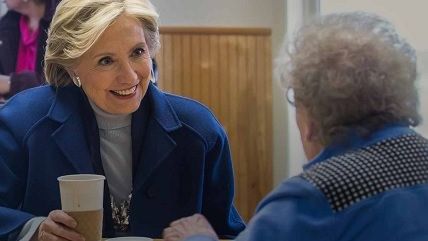 The Senate Foreign Relations Committee voted unanimously in favor of legislation that sets forth how Congress can approve or reject a deal struck between international negotiatiors and Iran. President Obama says he's willing to sign the legislation, which went through a number of revisions.


Dark Energy Survey

No Drug Enforcement Administration agents were fired for partying with Colombian hookers paid for by drug cartels.
Congress voted to prevent a cut in Medicare reimbursements to doctors and canceled the provision for cuts that's been suspended every year since 2002. President Obama said he'd be "proud" to sign the bipartisan measure.
Hillary Clinton is campaigning in Iowa, where she says her grandchild is a big reason she's running for president a second time.
A judge ruled jurors from the trial of convicted Boston Marathon bomber Dzokhar Tsarnaev could not attend future Boston Marathons or any rembrance events for the 2013 bombing.
The government of Cuba praised as "fair" the United States' decision to remove the country from the State Department's list of state sponsors of terrorism.
Singer Percy Sledge died aged 74.
Researchers from the Swiss Federal Institute of Technology have created a map of the distribution of dark matter in the universe.
Follow Reason on Twitter, and like us on Facebook. You can also get the top stories mailed to you—sign up here.