Indian Muslims Show Why Ayaan Hirsi Ali's Warnings About Islam Are Misplaced
Her fear-mongering won't produce the reformation she wants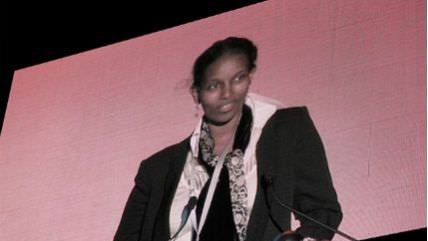 Ayaan Hirsi Ali, who recommended bombing Muslim nations that allowed their people to burn effigies of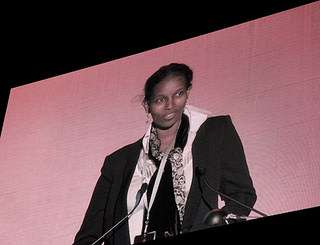 American leaders in a Reason interview some years ago, has moderated her views since then. She now says that "military action alone" won't temper Islamic extremism and what the Islamic world really needs is a reformation. She has even outlined what that would entail in a brand new book titled Heretic: Why Islam Needs a Reformation Now. But until that happens, she suggested in a recent TIME piece, Americans need to really worry about rising Muslim immigration. Why? Because it could lead to Charlie Hebdo-style attacks on American soil, she suggests, given that even moderate Muslims ultimately will have a hard time melting in the American pot.
But I note in a response to Hirsi Ali in TIME:
The suggestion that Americans, who have spent trillions on multiple wars and an intrusive "homeland security" apparatus post 9/11, are insufficiently alarmed about Muslim extremism is more than a little bizarre. But setting that aside, how accurate is Hirsi Ali's suggestion that Muslims are inherently incapable of assimilating in non-Muslim societies?

Not very, if the experience of India, the world's most populous democracy, is any indication. Muslims make up almost 15% of India's population, compared to 0.8% in America. And they couldn't be any more dissimilar to the portrait drawn by Hirsi Ali…

Muslims have lived in India for a millennium, first arriving in small pockets as traders and then in large numbers as invaders. They established the Mughal dynasty that ruled the country for 300 years till the Hindu majority took over and established a secular democracy after colonial rule ended in 1947. If Hirsi Ali were correct, the ignominy of being deposed from power and subjected to infidel rule would bring out their worst extremist tendencies.

Instead, India's Muslims are no more prone to violence than anyone else…

Yet, Indian Muslims have avoided the sword and eagerly seized the opportunities afforded to them by their country's (imperfect) democracy.

Consider: Four Muslims have served as India's president — a ceremonial but high office reserved for civilians of major accomplishment. One of them, A.P.J. Abdul Kalam, played a leading role in developing India's ballistic missile and nuclear weapons program with no apparent qualms that he was boosting the military of a nation of infidels…

Muslims are an integral part of every facet of Bollywood, India's 125-year-old film industry whose open veneration of romantic love is deeply subversive of puritanical Islamic strictures. Indeed, Bollywood's three top male stars right now are Muslims (all with the last name of Khan) — and Muslim women have always been among Bollywood's top actresses. Also, some of these stars are among India's most vocal progressives fighting for the rights of gays, women, and minorities — not to mention sexual liberation.

But nothing speaks more to the depth of Muslims' cultural assimilation in India than the fact that Muslims have written, composed and sung some of the most popular bhajans or Hindu devotional songs…

Indian Muslims are proud of their tradition of tolerance and moderation and guard it zealously from Wahhabi influence. They've even refused to bury the bodies of Muslim suicide bombers, including the Mumbai attackers, the ultimate punishment because it forever deprives the bombers of a spot in heaven.
Go here to view the whole article.