Ronald Bailey Asks Will the California Drought Force the Unthinkable: Water Markets?
What legislators can do right now to address the drought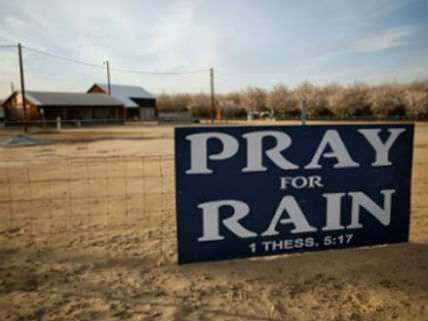 Make no mistake: The drought in California is severe. The current shortfall in precipitation has now lasted four years. The snowpack in the Sierra Nevada Mountains that supplies most of California's surface water is just 5 percent of the April 1 average. As an emergency response to the drought, Democratic Gov. Jerry Brown has ordered the State Water Control Board to "impose restrictions to achieve a 25 percent reduction in potable urban water usage through February 28, 2016." Reason Science Correspondent Ronald Bailey talks with Property Environment Research Center executive director Reed Watson who sees a silver lining in California's drought crisis.