Tsarnaev Found Extremely Guilty, Officer Who Shot Walter Scott Fired, Afghan Soldier Fires on U.S. Troops, Killing One: P.M. Links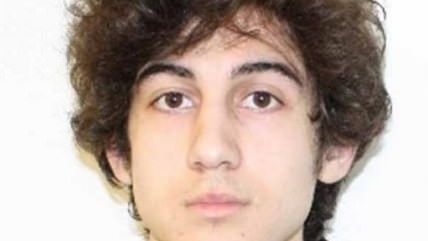 FBI

Dzokhar Tsarnaev has been found guilty of many, many charges for his role in the deadly Boston Marathon bombing and could possibly be put to death. The same jury will determine his ultimate fate.

Angry protests in South Carolina have followed the release of the video showing North Charleston Officer Michael Slager shooting Walter Scott to death as Scott was running away. The mayor of North Charleston said today that Slager, who faces murder charges, has been fired from the police force.
Elsewhere in South Carolina, another police officer is facing charges for shooting and killing a man who was in his car in his own driveway following a police chase in 2014. Justin Gregory Craven has been charged with discharging a firearm into an occupied vehicle in connection with the death of Ernest Satterwhite.
Remember how we still have troops in Afghanistan? An Afghan soldier opened fire on them today, killing an American soldier.
A day after declaring his candidacy for president, Sen. Rand Paul is still the subject of media buzz. Read more Reason analysis today here, here, here, and here.
Russian hackers reportedly have penetrated the White House's and the State Department's computer networks, but no classified information was accessed. That's what the White House says, anyway.
Follow Reason on Twitter, and like us on Facebook. You can also get the top stories mailed to you—sign up here. Have a news tip? Send it to us!