Rahm Emanuel Wins Second Term as Chicago Mayor, S.C. Cop Charged With Murder, Germany Calls Greek Call for WW2 Reparations 'Dumb': A.M. Links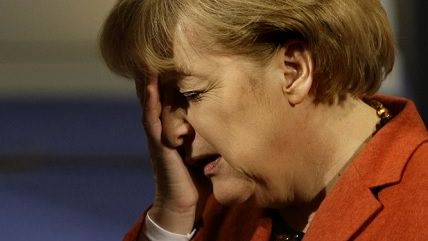 ok.ru

The White House is launching a campaign on the health effects of climate change—President Obama linked his daughter's asthma to the issue.

Rahm Emanuel wins a second term as Chicago mayor.
A cop in South Carolina was charged with murder after video showed him fatally shooting a man in the back, contradicting his version of events.
Gov. Sam Brownback (R) signed a bill into law making Kansas the first state to ban second-trimester abortions.
Iraqi forensic teams are exhuming mass graves of soldiers killed by the Islamic State in Iraq and Syria last year when it controlled Tikrit.
Germany called Greece's call for $306 billion in World War II reparations "dumb."
New details on the Drug Enforcement Administration's massive decades-long metadata collection program.
Follow Reason on Twitter, and like us on Facebook. You can also get the top stories mailed to you—sign up here.