Steve Chapman: An Old New Way To Stop AIDS
When invited to trade filthy used needles for sterile new ones, drug users often take the safer route.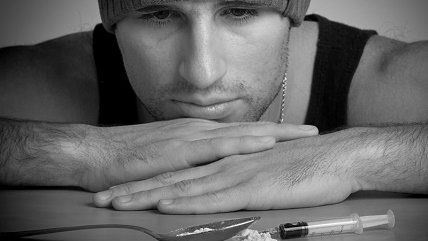 By signing a religious freedom bill that provoked a hail of criticism, Indiana Gov. Mike Pence did a brilliant job of diverting attention from something deserving of commendation. That same day, he took a wise step to contain an outbreak of HIV infections in southern Scott County.
Since December, more than 80 new cases have been identified in the county. That's up from five in a normal year and the worst epidemic the state has ever seen.
Pence was advised by the federal Centers for Disease Control and Prevention that stopping the epidemic would require opening a needle exchange—which would encourage intravenous drug users to turn in used syringes for new ones instead of lending the contaminated equipment to their friends.
The advice could not have been welcome in the governor's office. But last week, taking a brief respite from antagonizing gays and everyone else, he declared an emergency and approved needle exchange in Scott County, writes Steve Chapman.