Iran Talks Continue, Walmart Opposes Arkansas Religious Freedom Bill, World's Oldest Person Dies: A.M. Links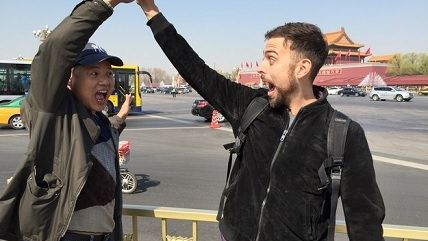 via Buzzfeed

Multilateral negotiations with Iran have been extended beyond yesterday's midnight deadline.

Twenty-two prisoners had their sentences commuted by President Obama, who doubled his commutations total in a single day.
Walmart is among the businesses speaking out against a "religious freedom" law under consideration in Arkansas, where the company is based.
Lawyers for Porsche say it was driver error, not a vehicle flaw, that caused the crash that killed Paul Walker.
A man finds out his stolen iPhone ended up in China, and becomes something of a celebrity there.
The world's oldest person, Misao Okawa, died yesterday at the age of 117.
Follow Reason on Twitter, and like us on Facebook. You can also get the top stories mailed to you—sign up here.