A.M. Links: Harry Reid Won't Seek Reelection, Germanwings Co-Pilot 'Received Treatment for Depression,' Indiana Enacts Religious Freedom Restoration Law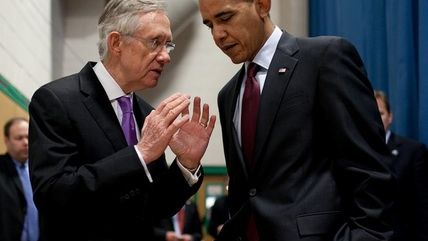 According to a German newspaper, Andreas Lubitz, the 27-year-old co-pilot believed to have purposefully crashed a Germanwings plane in the French alps, suffered from depression and anxiety and spent time receiving psychiatric treatment.
The deputy police chief of Fresno, California, has been arrested on multiple charges of drug distribution by the F.B.I. "It is important that we do everything we can to maintain and enhance the trust that our citizens have in us," Fresno Police Chief Jerry Dyer remarked afterwards.
Follow us on Facebook and Twitter, and don't forget to sign up for Reason's daily updates for more content.