A. Barton Hinkle on Virginia's Out of Control Department of Alcoholic Beverage Control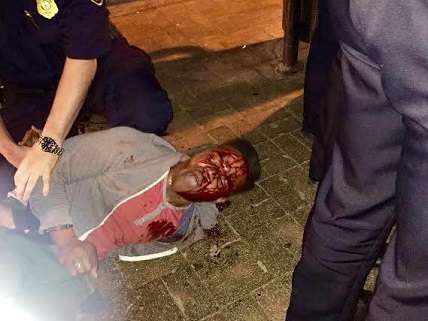 Martese Johnson, a double major at the University of Virginia and a member of the school's honor committee, got turned away from a bar last week. Johnson was not trying to use a fake ID; Trinity Irish Pub in Charlottesville was turning people away because of crowding. Still, agents from the Department of Alcoholic Beverage Control pulled him aside—and the next thing anyone knew, Johnson was lying on the ground, bleeding from the head.
The story went national in hours, and has revived the sensible suggestion that the State Police take over the ABC's enforcement duties. No wonder: This isn't the first time the ABC has embarrassed itself. Two years ago it made national headlines when plainclothes agents suspected another underage-drinking offense. The agents saw U.Va. student Elizabeth Daly and a friend leaving a grocery store with something that might have been beer. The agents later learned it was water. But that was after they terrorized the two young women by swarming their vehicle, trying to bash the window in with a flashlight, and drawing a gun.
The time has come, writes A. Barton Hinkle, to rein in this abusive state agency.