Tunisia Arrests 9 in Deadly Museum Attack; ISIS Claims Responsibility
Nineteen people were killed when gunmen stormed the Bardo National Museum in Tunisia.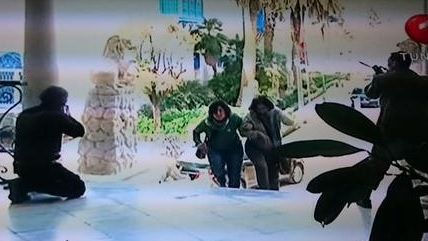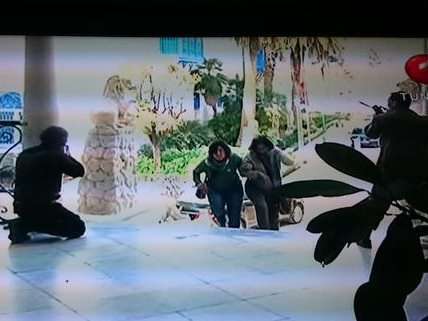 Yesterday two gunmen stormed the Bardo National Museum in Tunisia, taking hostages and killing 19 people, mostly tourists, and injuring another 44. After the gunmen took hostages, police stormed the museum and killed both attackers. Now Tunisian authorities have made nine arrests, as Fox News reports:
A statement from Tunisia's presidential office said that five of those arrested were directly connected to the operation, which involved two gunmen attacking the National Bardo Museum in the country's capital, Tunis. Four other suspects were linked to the attackers and were based outside the capital.

The statement described the attackers as a "cell," but did not give any further information or note if they were part of a larger group.

Newly-elected Tunisian President Beji Caid Essebsi said Wednesday that Tunisia was "in a war with terror." He condemned what he described as "savage minority groups" after gunmen stormed the museum.
An audio message posted online purporting to be from the Islamic State in Iraq and Syria (ISIS) claimed responsibility for the attacks. ISIS, like other radical Islamist groups, consider museums to be blasphemous and often destroy them whenever they take over. ISIS militants recently ransacked the Mosul Museum, destroying priceless ancient artifacts in the second largest museum in Iraq, located in its second largest city. ISIS has controlled Mosul since last year. In 2012, when radical Islamists briefly took over Timbuktu in Mali after weapons and militants poured in from Libya after the Western-backed civil war there, destroyed centuries-old artifacts in that ancient city.
The practice of destroying artifacts goes back centuries. In fact, the destruction of the Sphinx's nose in Egypt, often attributed to Napoleon Bonaparte, was:
vandalized in 1378 A.D. by Mohammed Sa'im al-Dahr, a "fanatical sufi of the oldest and most highly respected sufi convent of Cairo." The nose and ears are mentioned specifically as having been damaged at this time. According to one account, Haarmann states, the residents in the neighborhood of the Sphinx were so upset by the destruction that they lynched him and buried him near the great monument he ruined.
In early 2001, the destruction by the Taliban, which ruled Afghanistan, of 1,700-year-old Buddhist sand statues, received international attention and condemnation.