Terrorists Kill Tourists in Tunisia, Fed May Increase Interest Rates, Donald Trump Continues Pursuit of Punchlines: P.M. Links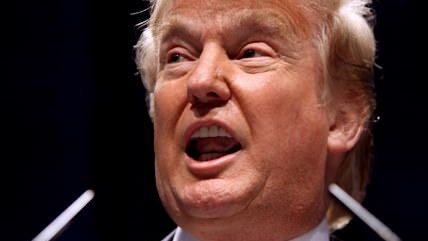 ([Sighs in disgust] ||| Credit: Gage Skidmore / photo on flickr)
Credit: Gage Skidmore / photo on flickr

Authorities in Arizona were looking for a man who has shot at least five people, killing one, this morning in Mesa.

Armed terrorists stormed the Bardo Museum in Tunisia, killing 19. Tourists accounted for 17 of the dead.

Zapp Brannigan

Donald Trump is forming a presidential exploratory committee. Je suis Kif.
The Federal Reserve is signaling a possible interest rate increase in June.
Sen. Rand Paul (R-Ky.) has been helping Sen. Harry Reid (D-Nev.) with the eye injury he suffered (among other injuries) in a exercising accident back in January.
That letter sent to the White House that may have contained cyanide (they're doing more tests) was intercepted before it ever reached its destination.
Follow us on Facebook and Twitter, and don't forget to sign up for Reason's daily updates for more content.