A.M. Links: Netanyahu Reelected, Obama Sets New Record on Censoring Government Files, Presbyterian Church Allows Gay Marriage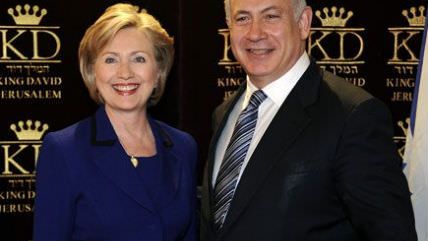 Credit: U.S. Department of State

Israeli Prime Minister Benjamin Netanyahu has been reelected.
"For the second consecutive year, the Obama administration more often than ever censored government files or outright denied access to them under the U.S. Freedom of Information Act."
The first candidate seeking to replace scandal-plagued Rep. Aaron Schock has stepped forward.
The New York Police Department has identified two officers who used NYPD computers to edit out references to police brutality in Wikipedia entries. "I don't anticipate any punishment, quite frankly," said police commissioner Bill Bratton.
Follow Reason on Twitter, and like us on Facebook. You can also get the top stories mailed to you—sign up here.