Mitt Romney to Fight Evander Holyfield, Batgirl Variant Cover Pulled, Rings Around Chiron: A.M. Links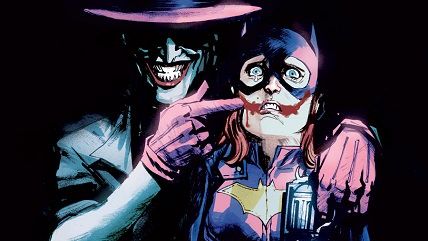 DC Comics/Rafael Albuquerque

The White House has deleted the FOIA regulations for its Office of Administration, saying courts have ruled the office doesn't have to respond to FOIA requests.

Israelis headed to the polls for parliamentary elections today. In a last ditch effort, Benjamin Netanyahu said there wouldn't be a Palestinian state if he were re-elected prime minister.
Former Republican presidential nominee Mitt Romney will box former heavyweight champion Evander Holyfield for charity in May.
At the request of the artist, DC Comics has pulled a variant cover for Batgirl #41 (pictured right) over which the company said it had received threats of violence and harassment.
A judge dropped murder charges against rapper Tiny Doo that were based entirely on his song lyrics.
A British Airways flight headed for Dubai had to return to London less than an hour after taking off because of someone's particularly putrid bowel movement.
Researchers say they've found rings around Chiron, a minor planet orbiting between Saturn and Uranus.
Follow Reason on Twitter, and like us on Facebook. You can also get the top stories mailed to you—sign up here.