Ira Stoll on Bill De Blasio's Affordable Housing Shakedown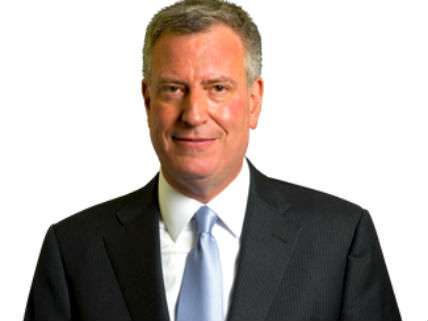 The price of getting a new private school building built in Manhattan these days apparently includes a payoff of $50 million for "affordable" housing. And that $50 million number, reportedly reached after an extensive negotiation between Collegiate School and New York City's Department of Housing, Preservation, and Development, turns out to be just a starting point for an additional shakedown.
In a letter issued earlier this month, the Manhattan community board with jurisdiction over the construction site expressed "strong concerns" about the $50 million payoff. In a sane world, those concerns would have had to do with the injustice of arbitrarily extorting, as a condition for building, a payment of any size for a cause totally unrelated to the school's educational mission. Alas, writes Ira Stoll, this isn't a sane world; it's Mayor Bill de Blasio's New York City.