Steve Chapman: Sports Stadiums Throw Taxpayers for a Loss
It's a play fake that never fails.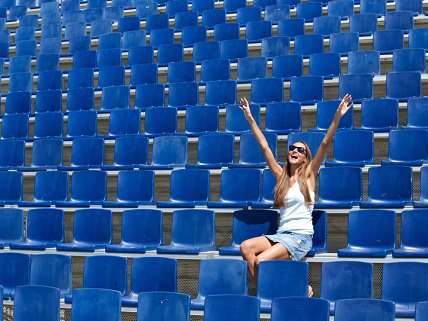 Since 1995, Los Angeles has been an anomaly: a huge city with lots of sports fans that has exactly as much professional football as Billings, Montana. This week, Angelenos got a bit of good news: They still aren't getting an NFL franchise.
This is good news because attracting a team would probably mean piling a burden on local taxpayers to enrich owners who are already wealthy. Local taxpayers would have been on the hook for $350 million in debt to finance the new arena, on top of the $322 million left to be paid on the current convention center. And taxpayers elsewhere would have been effectively sharing the load, because the bonds used to get the money would have been exempt from federal taxes.
But Southern Californians are not free of the threat of having to pay for a professional football team that most of them will never go to see, warns Steve Chapman.