A.M. Links: Obama Announces 'Student Aid Bill of Rights', ATF Temporarily Backing Off Bullet Ban, Jury Rules Against Pharrell Williams, Robin Thicke in 'Blurred Lines' Lawsuit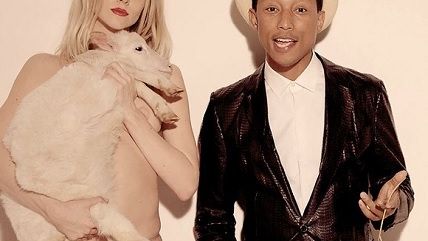 VEVO

A memorandum from President Obama sets up a "student aid bill of rights."

The Islamic State in Iraq and Syria posted a video showing the execution of an Israeli Arab the terror group accused of being a spy.
After receiving thousands of negative comments, the Bureau of Alcohol, Tobacco, Firearms and Explosives announced it would hold off on a proposed ban on "green tip" AR-15 ammo.
The "Justice for Victims of Sex Trafficking Act" is being debated in the Senate this week—the legislation is widely expected to pass.
Ferguson, Missouri's city manager, John Shaw, resigned in the wake of a Department of Justice report critical of the city's policing-as-revenue practices.
A jury decided Pharrell Williams and Robin Thicke had infringed on the copyright for "Got to Give It Up" in writing "Blurred Lines" and awarded the children of Marvin Gaye more than $7 million in damages.
Follow Reason on Twitter, and like us on Facebook. You can also get the top stories mailed to you—sign up here.