N.J. Senator Faces Corruption Charges, Hillary Clinton's E-mails Under Review, Ferguson Fires Three Employees: P.M. Links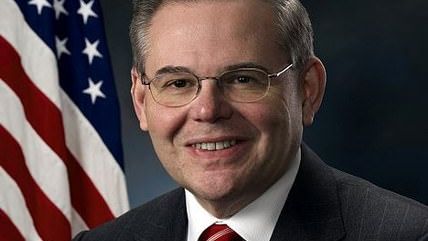 Official U.S. Senate photo

The Department of Justice is planning to bring corruption charges against Democratic New Jersey Sen. Robert Menendez, according to CNN. He's accused of using his position to push the business interests of a donor in exchange for gifts.

The State Department is reportedly looking over former Secretary of State Hillary Clinton's e-mails to determine what can be released, but is not trying to evaluate whether she did anything wrong when she relied entirely on a private e-mail account to communicate while heading the department.
President Barack Obama will be heading to Selma, Alabama, this weekend to observe the 50th Anniversary of Bloody Sunday, the day in 1965 when state troopers attacked civil rights marchers led by Martin Luther King Jr.
The City of Ferguson has fired three city employees (CORRECTION: One was fired; two resigned) due to evidence of racial bias and hopes to agree to a settlement with the Department of Justice and promise reforms in the wake of the report this week accusing the city of targeting blacks and running a predatory judicial system designed to line the city's coffers, not fight crime. And the judge who helped oversee this program also reportedly owes $170,000 in back taxes.
Rich Russians are trying to move to the United Kingdom in order to escape sanctions against their home country. What about the poor Russians? Oh, who cares about them?
In the event you still own any clocks that you actually have to adjust by hand and don't just rely on your computer or smartphone, Daylight Savings Time starts Sunday, so adjust them an hour forward. Unless you're in Arizona.
Follow us on Facebook and Twitter, and don't forget to sign up for Reason's daily updates for more content.