Top Putin Critic Gunned Down on Streets of Moscow
A day before a planned opposition rally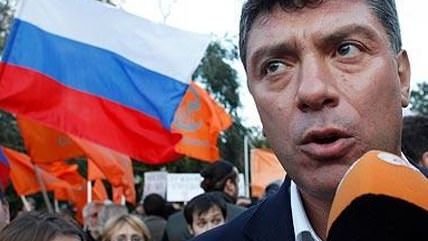 From The Washington Post:
Boris Nemtsov, a longtime Russian opposition leader and sharp critic of President Vladi­mir Putin, was shot and killed in central Moscow, the Russian Interior Ministry said early Saturday.

Nemtsov, a central figure in Russian political life since the breakup of the Soviet Union in 1991, was one of the leaders of an opposition rally planned for Sunday.

There was no immediate information on who killed the 55-year-old opposition leader, who was gunned down early Saturday, shortly after midnight Moscow time.

At least seven shots were fired at Nemtsov from a passing car, according to Vladimir Markin, a spokesman for the Russian Investigative Committee, the Interfax news agency reported. Investigators rushed to the scene and were questioning witnesses, he said.
He had told a Russian television station previously that he was afraid he would be murdered.
Garry Kasparov, former world chess champion turned human rights activist and fellow critic of Putin (recently interviewed by Nick Gillespie here), tweeted his frustration and anger: "Devastated to hear of the cold-blooded murder of my long-time opposition colleague Boris Nemtsov in central Moscow, quite close to the Kremlin. Shot four times, once for each child he leaves behind. A man of Boris's quality no longer fit Putin's Russia. He always believed Russia could change from the inside and without violence; after 2012 I disagreed with this. When we argued, Boris would tell me I was too hasty, and that in Russia you had to live a long time to see change. Now he'll never see it. Rest In Peace."
Last summer, Cathy Young wrote about Putin's current problems, mentioning Nemtsov as a thorn in Putin's side. Read more here.