He Lived Long and He Prospered: R.I.P. Leonard Nimoy, the Man Who Was Spock
His role on Star Trek paved the way for decades of geek culture.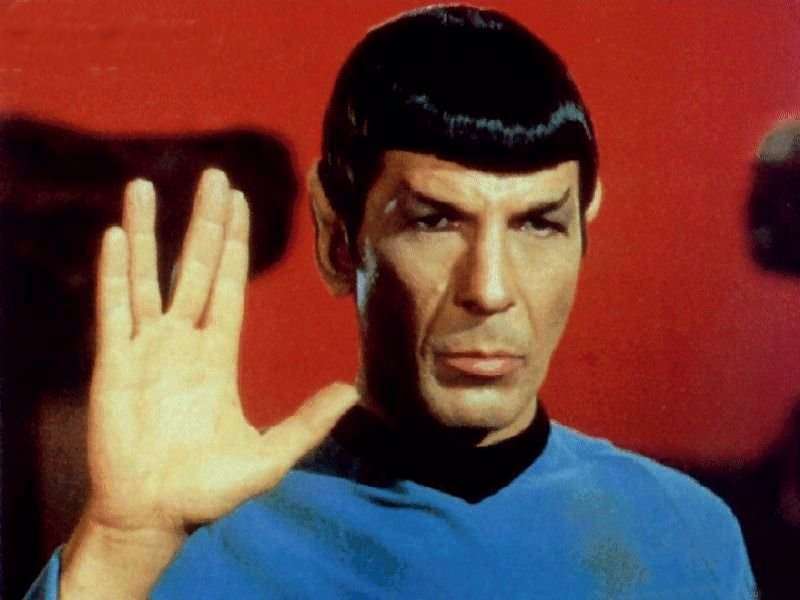 He lived long, and he prospered.
Leonard Nimoy, the actor most famous for his long-running portrayal of Spock, the alien science officer on the long-running science fiction series Star Trek, died today, according to The New York Times. He was 83.
When Star Trek first hit the air as a TV show in 1966, Nimoy's Spock was a kind of proto-geek—a technical worker with a penchant for detail and scientific mastery; an outsider living amongst ordinary humans; a half-human, half-Vulcan alien whose otherworldly culture prized rationality but who struggled continually to contain, as well as to understand, the emotions of his human side.
The character he played, and in many ways co-created, helped define geek/nerd personality and interests for millions of future geeks. At the same time, he helped the non-geeks of the world understand what it was like to be one. Spock was arguably the most interesting and enduring character created by the show, and Nimoy's portrayal helped pave the the way for decades of geeks and geek culture.
Nimoy had a complicated relationship with the character, which, despite his other roles and other artistic pursuits, largely defined his career and public persona. His first autobiography, published in 1975, a few years after the original show was cancelled but as the series was starting to become a fan phenomenon, was titled I Am Not Spock.
Eventually, though, he came to embrace the role and the fans who loved both Nimoy and the character. He continued to star in a series of films based on the TV show throughout the 1980s and 1990s. In 1995, he published another autobiography, this one titled I Am Spock.
He even appeared (via a complicated time-travel plot device) in a 2009 reboot of the series featuring a new, younger cast—demonstrating that, of all the actors and characters on the original series, Nimoy's Spock was the one that had made the biggest cultural impact.
Nimoy's final Tweet, published four days ago, read: "A life is like a garden. Perfect moments can be had, but not preserved, except in memory. LLAP"—the final four letters standing for "Live Long and Prosper," Spock's most famous Vulcan mantra. Nimoy, who was also a painter, poet, photographer, and writer, wasn't just Spock. But in an important way, he was Spock, and the last five decades of pop culture is far better off for it. R.I.P.
Read a lengthy New York Times obit for Nimoy here.
Watch Nimoy's Spock battle William Shatner's Captain James Kirk in what remains one of the most memorable (and best-scored) fight scenes in TV history. I don't know if this is my favorite Spock moment (that's probably his bit with Kirk at the end of The Wrath of Khan) but it's one I recall quite fondly, and more than a few times in my life I've found myself humming the theme…