Obama Claims DHS Shutdown Would Hurt Economy, Administration Fights to Revive Immigration Order, Russian Government Accused of Ukraine Invasion Plan: P.M. Links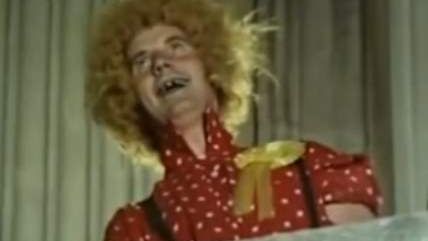 Monty Python

With funding for the inept and authoritarian Department of Homeland Security set to run out on Friday, the president predicts economic catastrophe if the country doesn't cough up cash. Because of unemployed border guards roaming the streets with palms out, of course.

The Obama administration battles in court a federal judge's ruling against the president's waiver of deportations for illegal immigrants.
Several Republican governors with presidental ambitions find their hopes threatened by budget crunches at home.
Britain's long-entrenched two-ish party political system is poised to become a six party contest, with no group drawing the support of more than a third of the population. A diversity of voice and opinion? Hmmm…
The Russian government not only is directly tied to the fighting in Ukraine, but had a formal strategy for the incursion in place ahead of time, reports independent Russian newspaper Novaya Gazeta (let's see how that newspaper is doing a week from now).
Michigan excels again—this time, in outright theft by police departments under the color of civil asset forfeiture.
The U.S. real estate market still sputters along.
Follow us on Facebook and Twitter, and don't forget to sign up for Reason's daily updates for more content.