Obama Calls Rand Paul 'Interesting,' Ronan Farrow Loses His Show, Disaster in Libya: P.M. Links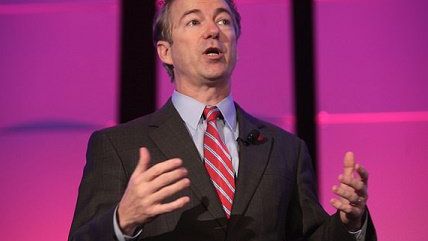 Gage Skidmore

Sen. Rand Paul truly is the Most Interesting Man in Washington, D.C. Even President Obama thinks so, according to a talk he gave at the DNC's winter meeting.

Ronan Farrow and Joy Reid have lost their MSNBC shows.
Debbie Wasserman Schultz is willing to change her opinion about pot—for the right price.
"By 2013, Libya had become a chaotic hellhole mired in a permanent war. Today it is a new beachhead and recruiting ground for the Islamic State." How Obama created the Libya disaster.
The trailer for the last half-season of Mad Men was released.
Have you read Kurt Loder's Oscar predictions yet?
Follow us on Facebook and Twitter, and don't forget to sign up for Reason's daily updates for more content.