A.M. Links: U.S. to Help Iraq Retake Mosul from ISIS, Caracas Mayor Arrested by Venezuelan Government, Clinton Foundation Rakes in Cash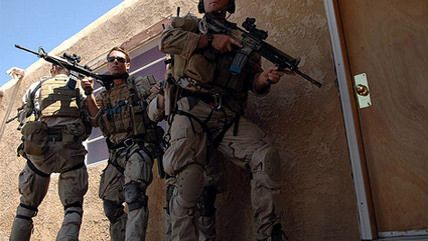 A suicide attack in the Somali capital of Mogadishu has killed at least 10, reportedly including the city's deputy mayor.
Caracas Mayor Antonio Ledezma, a leading critic of left-wing Venezuelan President Nicolas Maduro, has been arrested on questionable charges of fomenting a coup.
"Since its creation in 2001, the Bill, Hillary and Chelsea Clinton Foundation has raised close to $2 billion from a vast global network that includes corporate titans, political donors, foreign governments and other wealthy interests."
Maureen McDonnell, wife of former Virginia Gov. Robert McDonnell, who was recently sentenced to two years in prison for corruption, will be sentenced herself today on bribery charges. Federal prosecutors are pushing for an 18-month prison sentence.
Follow us on Facebook and Twitter, and don't forget to sign up for Reason's daily updates for more content.