Rand Paul Likely to Announce Presidential Campaign on April 7
It's happening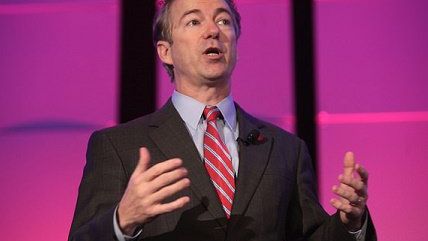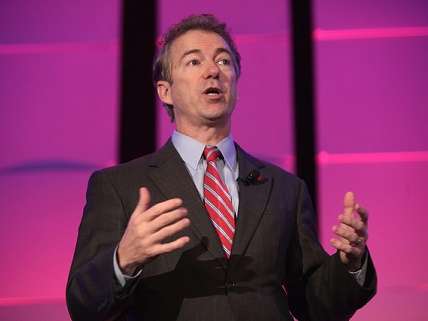 The New York Times and CNN are reporting that Sen. Rand Paul has chosen April 7th as the day he will announce his intention to seek the presidency. According to CNN:
Paul, who's been actively laying the groundwork for a presidential campaign for the past year, has long said that he's looking at March or April to make a decision.

"We haven't decided yet, I mean we're getting close and we'll make a decision sometime in the March-April timeframe," he told CNN affiliate WKRC in Cincinnati on Tuesday. "We don't want to do it just to do it, we want it because, if we do do it, is because we think we can win and that we can provide something to the country that no other candidate can."
The Times is far less ambiguous:
Only his family's doubts could change his mind at this point, said associates of the senator, who insisted on anonymity because Mr. Paul's plans had not yet taken final shape.
Paul's early official entrance into the race would yield certain fund-raising advantages. And Paul has already begun campaigning; he frequently lampoons his likely rivals on both the Republican and Democratic sides. He has criticized Hillary Clinton for aggravating tensions in the Middle East as Secretary of State, knocked Jeb Bush over Common Core, and hit Sen. Marco Rubio for opposing travel liberalization with Cuba.
Assuming Paul does run, it will be exciting to have a strongly libertarian-inclined candidate in the race—not merely as a contender, but as a highly plausible frontrunner. In a hypothetical match-up against Clinton, Paul polls better than his Republican rivals.