War in Afghanistan Escalating
The pace of raids in Afghanistan has increased and the Afghan president is requesting the U.S. slow down its withdrawal.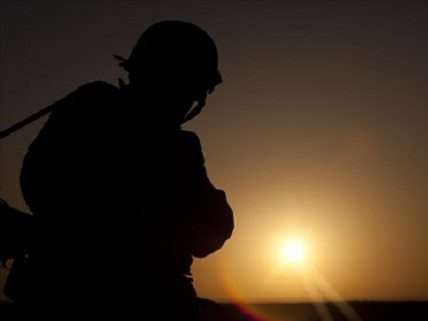 Since the official "end" to the war in Afghanistan at the end of 2014, about 13,000 U.S. and NATO troops remain in Afghanistan, purportedly to keep training Afghan forces (a project that started with the war in 2001) and to conduct special forces operations.
According to reporting in The New York Times, this "secretive war" is escalating, with the pace of raids in Afghanistan in which U.S. forces play an active combat role increasing significantly in recent months.
The Times says the escalation is "at odds with policy declarations in Washington, where the Obama administration has deemed the American role in the war essentially over," but that it "reflects the reality in Afghanistan, where fierce fighting in the past year killed record numbers of Afghan soldiers, police officers, and civilians."
The Times' sources attributed the (classified) escalation in part to information gained from a laptop belonging to an Al-Qaeda leader targeted by special operations forces in October—at the time that leader was reported to have been killed in a U.S. airstrike in Afghanistan. The U.S. may have also escalated operations because the new Afghan president, Ashraf Ghani, has requested the U.S. slow its withdrawal from the country.
Earlier this week, the president was reported to still be mulling the request over, while the U.S. has already committed to leaving at least 5,000 troops at the end of this year. During his confirmation hearings earlier this month, Defense Secretary Ashton Carter told members of Congress he would consider recommending U.S. plans for withdrawal from Afghanistan be changed to address security concerns.