Speculation Unspools over Reasons for Murder of N.C. Muslims, Obama Considers Slowing Afghan Troop Withdrawal, Powerball Lottery Jackpot Madness: P.M. Links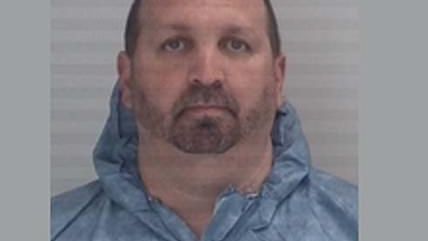 Mugshot

A Chapel Hill man, Craig Stephen Hicks, in North Carolina has been arrested and charged with killing three Muslims near the campus of University of North Carolina. Police are investigating whether it was a hate crime (Hicks posted extensively about his atheism on social media) or the violent result of a parking space dispute. People have already made up their minds on Twitter, obviously.

Kansas Gov. Sam Brownback has signed an executive order rescinding antidiscrimination protections for gay and transgender state workers. The policies were first implemented in 2007 via executive action by former Gov. Kathleen Sebelius. In a statement, Brownback said expanding the state's antidiscrimination policies should be handled by the state's legislature.
Yemen continues to deteriorate. Rebels seized U.S. embassy vehicles as diplomats flee the country and embassies shutter.
President Barack Obama is reportedly considering slowing the troop withdrawal from Afghanistan even further.
You may well be reading these links on your smartphone while standing in line to buy a ticket for tonight's $500 million Powerball lottery jackpot drawing.
Possible presidential contender Jeb Bush released a whole bunch of e-mails from his days as governor of Florida. Unfortunately, the original release failed to redact some private information, like people's Social Security numbers, and now they're scrambling to fix it.
Follow us on Facebook and Twitter, and don't forget to sign up for Reason's daily updates for more content.