President Obama AUMF for ISIS War Almost Ready
White House says AUMF would be limited to three years and only allow specific kinds of deployments, but covers ISIS and "associated forces."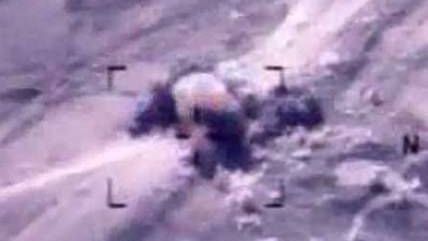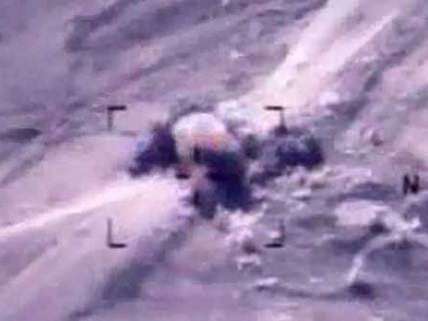 Half a year after U.S. military operations against the Islamic State in Iraq and Syria (ISIS) began, the White House is on the verge of submitting legislation that would explicitly authorize the war on ISIS and "associated forces." Currently the White House claims military operations in Iraq and Syria are covered by the authorizations for the use of military force (AUMFs) against Al-Qaeda and "associated forces" passed in 2001 and against Iraq passed in 2002. As in previous instances where President Obama authorized the use of military force or wanted to, like Libya and Syria, the president has argued he doesn't need specific authorization for the ISIS campaign.
The White House describes the proposed ISIS AUMF as a limited one, as Bloomberg View reports:
The president's AUMF for the fight against Islamic State would restrict the use of ground troops through a prohibition on "enduring offensive ground operations," but provide several exemptions. First, all existing ground troops, including the 3,000 U.S. military personnel now on the ground in Iraq, would be explicitly excluded from the restrictions. After that, the president would be allowed to deploy new military personnel in several specific roles: advisers, special operations forces, Joint Terminal Attack Controllers to assist U.S. air strikes and Combat Search and Rescue personnel.
The AUMF would also repeal the Iraq AUMF and expire after three years, into the term of the next president. There's no guarantee Congress will pass the AUMF the White House wants, but given the president's previous comments, that's no guarantee the military operations in Iraq and Syria won't continue. In 2011 the Congress didn't pass any bill authorizing the mission in Libya, but its failure to pass a bill specifically prohibiting the military operations in Libya by defunding them meant they continued absent explicit Congressional authorization.