A.M. Links: Alabama Judge Defies Federal Gay Marriage Ruling, Another Snowstorm Hits Northeast, Rand Paul Readies for 2016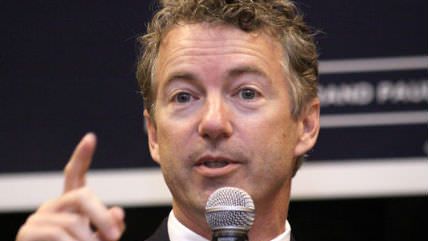 Credit: Gage Skidmore / Flickr.com

Chief Justice Roy Moore of the Alabama Supreme Court has ordered state probate judges not to issue marriage licenses to gay couples. Moore's order directly defies last month's decision legalizing same-sex marriage in Alabama by U.S. District Judge Callie V. S. Granade.
A student government board representing all 233,000 students enrolled in the University of California system has approved a resolution urging the state university system to financially divest itself from the United States of America.
Beck's Morning Phase won album of the year at last night's Grammy Awards.
Follow us on Facebook and Twitter, and don't forget to sign up for Reason's daily updates for more content.